CURRENT RADIO AND TELEVISION DEMOS
Steve Granado is a radio and television sports broadcaster located in Orange County/Los Angeles, CA.
meet steve
Steve Granado was born on November 10, 1992 in Whittier, CA. He grew up in La Habra and La Habra Heights, CA, playing around in the California mountains, deserts and beaches as a youth before attending La Habra High School, graduating in 2011. It was not until his sophomore year at Cal State Fullerton that he realized that reporting was his true passion. Granado declared a Broadcast Journalism Major alongside a Radio/Television/Film Minor, focusing on Sports Reporting. He graduated with a Bachelor's degree in 2015.
As his college life came to a close, Granado shifted into Minor League Baseball first with the Rancho Cucamonga Quakes in 2015 as member of the media relations department, covering future National League Rookie of the Year Cody Bellinger. In 2016, Granado began his MiLB broadcasting career with the Boise Hawks, touring the Pacific Northwest and calling the likes of now Rockies infielder Garrett Hampson. In 2017, the West Virginia Power brought him in to provide color and play-by-play commentary alongside Adam Marco (now voice of the Scranton/Wilkes-Barre RailRiders of AAA-ball). Now in 2019, Granado has voiced varsity prep and NCAA sports around Southern California, including nationally recognized collegiate and high school talent from UCLA softball to JSerra Catholic baseball, as well as USA Hockey.
His broadcasting career has taken him to twelve U.S. States and into Canada. Five years into his career, Granado has broadcasted baseball, softball, hockey, basketball, soccer, football, water polo, and volleyball for 400 games behind the mic and counting…
STEVE GRANADO
SPORTSCASTERS TALENT AGENCY OF AMERICA (STAA) MEMBER
( 5 6 2 ) 3 2 5 - 3 9 4 1
s g r a n a d o 1 9 9 2 @ g m a i l . c o m

EXPERIENCE
Director of Broadcasting and Media Relations: 2019
Wilson Tobs Baseball | Wilson, North Carolina
Produce and direct five-camera TV production of 30 Tobs home games
Provide TV play by play and road radio play by play coverage
Lead media relations department, including handling of press releases, local media requests, press box materials, etc.
Serve as Coastal Plain League liaison and representative for Wilson Tobs Baseball
Compile daily game notes, stats and player information
Produce broadcast elements, graphics and features for daily TV production
Oversee social media content to over 9,000 unique followers
Radio and Streaming Video Play by Play Broadcaster: 2015 - Present
Freelance | Southern California
Host pre/post game shows as well as play by play commentary for prep and collegiate sports
Compile game notes and statistics packets
Assist in video and radio gameday production
- Sports: Baseball, Basketball, Football, Hockey, Soccer, Softball, Volleyball, Water Polo
- Outlets: Blackdog Hockey, CA Sports Zone, FloSports, HockeyTV, NFHS Network
Assignment Desk Assistant: 2017 - 2019
KTLA Channel 5 | Los Angeles, California
Assist in news gathering via social media, phone calls, email, etc.
Assemble video clips, SOT's, packages, etc. for reporters and photographers
Investigate, fact check and research news tips
Broadcast & Media Relations Assistant: 2017
West Virginia Power - Minor League Baseball | Charleston, West Virginia
Assist/co-host daily radio production and daily podcast
Create game notes, statistic packets, and post game recaps
Write feature stories on players for monthly publication
EDUCATION
BA in Communications- Broadcast Journalism: 2011 - 2015
California State University, Fullerton
Fullerton, California
Minor in Radio / Television / Film
SKILLS
Adobe Creative Suite, Microsoft Office, graphic design, photography,
video/audio editing, voice over, social media marketing, some Spanish
ACCOMPLISHMENTS
Called NCAA Divison 1 Softball, CIF Division 1 Baseball Playoffs, USA Hockey Nationals
Featured on Fox Sports West and AM 830 Angels Radio KLAA
Worked on Los Angeles' number one news program: KTLA 5
ALL MEDIA MATERIALS CREATED BY STEVE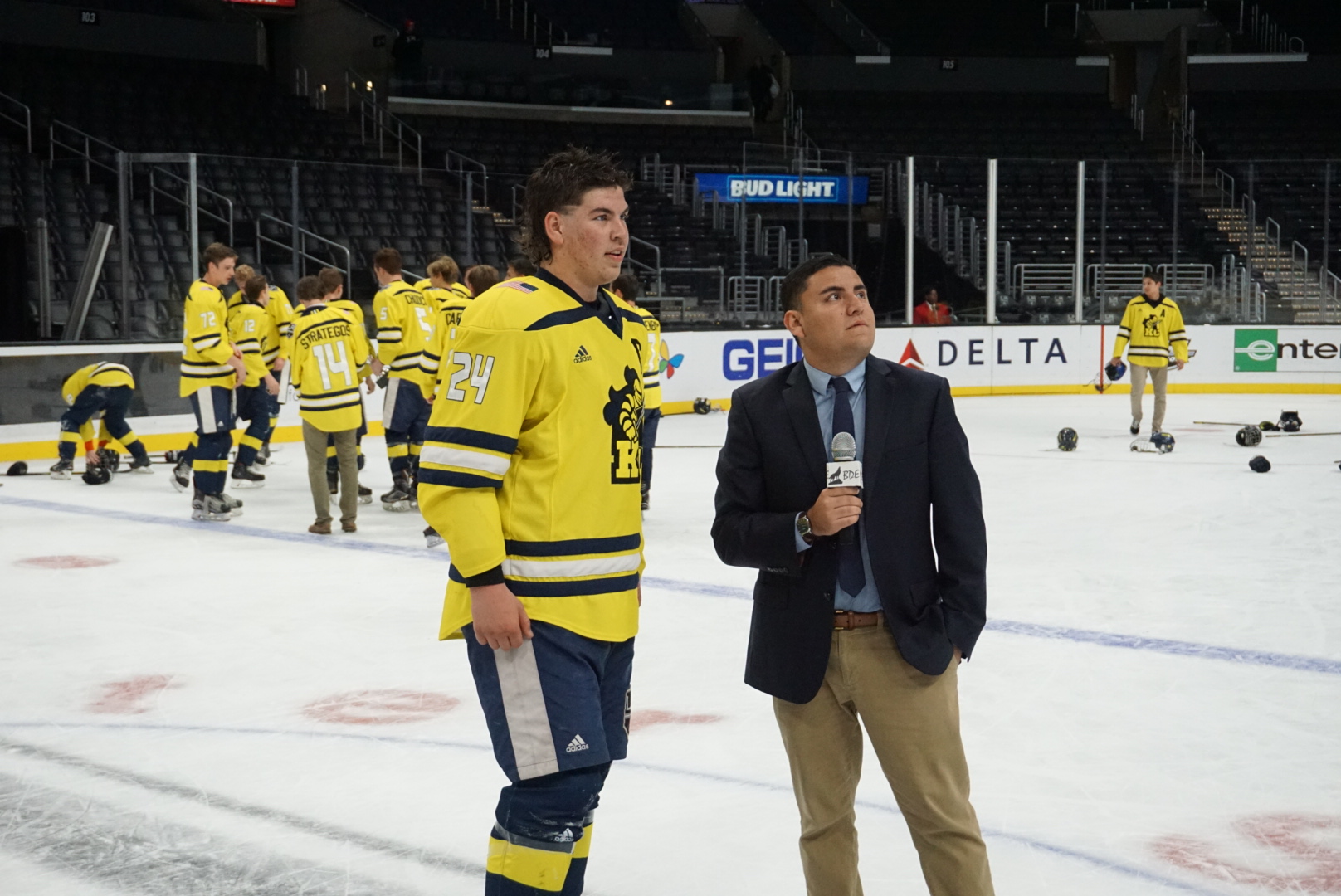 All official Social Media Links are below the contact form
Contact Steve
Feel free to contact Steve about potential hosting or broadcasting positions .